February 23, 2016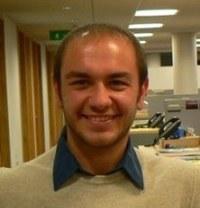 Felice Torrisi, University of Cambridge

Host: Yang-Fang Chen
Time: 2:20 pm -3:20 pm
Place: Room 104, CCMS-New Phys. building
Title:
Large-scale Manufacturing of Graphene
and Related Materials Inks
for Flexible (Opto)electronics
Abstract

Graphene and related materials (GRMs) hold great potential for flexible (opto)electronics for their novel electrical, optical and mechanical properties. The road to realistic applications and commercialization of GRMs requires the assessment of three key factors: cost/performance, mass-production and manufacturability with respect to commercially available alternative solutions. Low temperature production and deposition of GRM-based inks is thus an attractive alternative for large-area printable, flexible (opto)electronics. GRM inks enable a large range of device fabrication and integration options as well as being ideal for embedding into polymer composites or other nanomaterials. I will give a brief overview about the development of high-yield, cost-effective and large-scale production techniques for GRM-based inks, and the portfolio of reproducible manufacturability processes enabling future GRM-based printable and flexible (opto)electronic devices and composites. I will demonstrate cost-effective, up-scalable production of high concentration graphene inks with tailored properties (on-demand size, shape, number of layers and concentration).I will show pilot-scales to produce stable GRM inks through engineered exfoliation and chemical treatment protocols. Fine tuning of the size and shape of the flakes enables the formulation of inks, tailored for various printing and coating methods.I will discuss realistic pathways to commercialization of GRM inks and demonstrate prototypes such as: inkjet-printed graphene thin-film transistors, flexible transparent touch pads and photodetectors. Finally, I will present my vision on manufacturability of flexible and wearable electronic and optoelectronic devices embedding the optical, electronic, mechanical and thermal functionalities of graphene, 2D crystals and their hybrid hetero-structures.

Brief Bio

Dr. Felice Torrisi is a Lecturer in Graphene Technology in the University of Cambridge, and Fellow of Trinity College. He works in the Electrical Engineering Division and Cambridge Graphene Centre. Dr. Torrisi graduated from the University of Catania, Italy after a research period at Institute of Microelectronics and Microsystems of the Italian National Research Council before joining the Nanomaterials and Spectroscopy Group at Cambridge in October 2008. He is Young International Research Fellow of National Natural Science Foundation of China (NNSFC) since 2014 for his 'Graphene Printing Technology'.

Dr. Felice Torrisi's research interests cover the development of graphene and two-dimensional (2D) nanomaterials-based dispersions, inks and coatings and their incorporation into polymer composites for printed flexible/stretchable and transparent electronics and optoelectronics. Dr. Torrisi explores solution processing techniques (e.g. Liquid phase exfoliation, chemical functionalization, etc.) for the production of stable and high yield dispersions of graphene and 2D-nanomaterials in liquids. The control of the rheological properties (i.e. surface tension, viscosity, density, etc.) of these dispersions enables the design of inks for various printing techniques. The research of Dr. Torrisi led to the first inkjet-printed high mobility graphene transistor in 2012 and paved the way to a graphene and 2D-nanomaterials printed and flexible electronics. His expertise in this field led to several academic and industrial collaborations and generated an entire research topic within the Cambridge Graphene Centre.


March 1, 2016


Howard Yee, University of Toronto

Host: Yen-Ting Lin
Time: 2:20 pm -3:20 pm
Place: Room 104, CCMS-New Phys. building
Title:
The Evolution of Galaxies in Clusters
at z~1 and Beyond
Abstract

Galaxy clusters provide a large range of environments for the study of how the environment affects galaxy evolution. I will present some recent results on the evolution of galaxies in clusters at z~1 and beyond from two large cluster surveys. SpARCS is an imaging survey designed to search for galaxy clusters up to z~2 using the cluster red-sequence technique based on a combination of Spitzer Space Telescope's IRAC 3.6um and ground-based z'-band images; GLASS is a multi-object spectroscopic survey of 10 of the richest SpARCS clusters at z~1 using the Gemini 8.2m telescopes. Analysis of GCLASS data show that galaxies in-falling into clusters at z~1 have their star formation suppressed in a relatively short time scale of less than 0.5 Gyr at an average location close to 0.5 r200 (the cluster-centric radius within which the cluster is largely virialized). From imaging data obtain using the 24um MIPS camera on Spitzer, we also find that lower-mass in-falling galaxies show a possible last-gasp increase in their star formation before become quiescent. Using far-IR/submm data from the Herschel Space telescope, we will take a detailed look at the change in star formation via dust emission in 3 clusters at z~1.2 as galaxies in-fall into the clusters.

Brief Bio

Prof. Howard Yee received his Bachelor's degree in Engineering Science from University of Toronto and his PhD in Astronomy from the California Institute of Technology. After holding postdoctoral positions at University of Arizona and Herzberg Institute of Astrophysics, he was a University Research Fellow at Universite de Montreal, before joining the Department of Astronomy and Astrophysics (DAA) at University of Toronto as a faculty member. He was the Chair of the Department between 2010 and 2015. Professor Yee has worked in a number of fields in optical/IR observational extragalactic astronomy, including the environments of quasars, redshift surveys of both cluster and field galaxies, and large imaging surveys for finding high-redshift galaxy clusters and their applications to cosmology and galaxy evolution. He held the Canada Research Chair for Observational Cosmology from 2002 to 2015, and is a Fellow of the Royal Society of Canada.


March 8, 2016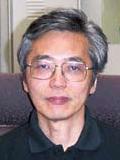 Tsutomu Yanagida, The University of Tokyo

Host: George Wei-Shu Hou
Time: 2:20 pm -3:20 pm
Place: Room 104, CCMS-New Phys. building
Title:
The Origin of Matter in the Universe
Abstract

The Nobel Prize in Physics 2015 was awarded for the discovery of neutrino oscillations, which shows that neutrinos have small masses. In my talk I will show why the neutrino mass is a key for solving a long standing problem in cosmology, that is, the origin of matter-antimatter asymmetry in the universe.

Brief Bio

Prof. Tsutomu Yanagida is a Professor at Kavli IPMU, University of Tokyo. He received his bachelor degree at Shizuoka University in 1972, and the PhD degree at Hiroshima University in 1977. After postdoctoral terms at Hiroshima University and Tohoku University, he went to Max-Planck Institute in 1981, and returned to Tohoku University as Assistant Professor in 1983, becoming Associate Professor in 1986, and Professor in 1990. He became Professor at University of Tokyo since 1995, and Professor at IPMU since 2009, but already a Principle Investigator since its founding in 2007.

Prof. Tsutomu Yanagida is the recipient of numerous prizes, including the Yukawa Prize, Nishina Prize, Humboldt Prize and Helmholtz International Award, mostly in recognition of his discovery, in 1979, of the seesaw mechanism for making neutrino masses small.


Slide1
Slide2